TahoeJetBoats Keep You Safer:
TahoeJetBoats is Lake Tahoe's only NO PROPELLER speedboat company for a very important reason. YOU!
We didn't decide to use Yamaha Jet Boats by accident, our decision to run "No Propeller" speedboats keeping our clients safer was intentional.
Why Take the Chance?
August 27, 2011: "Before we go further, I would like to express our sympathies to the family and friends of Dr. Stephen Keller DDS. We followed the boating accident in several news reports and observed an outpouring of love from many for their beloved dentist and friend.  In the Stephen Keller accident, Mr. Keller, a 46 year old dentist from San Jose, was the passenger of a rental boat (not TahoeJetBoats) docking at Chambers Landing on the west shore of Lake Tahoe about 4 pm Saturday August 27. He was onboard with four more men from the Bay area. The boat operator was trying to get the boat in position to dock. The boat lurched forward, Mr. Keller fell over the stern and was struck by the propeller. Stephen Keller died at the scene."
Learn More: Propellersafety.com Stephen Keller Boat Propeller Accident Lake Tahoe – Boat Propeller Fatality Statistics Under Reported – San Jose Mercury News Misinforms Readers
Safety Briefing:
A minimum of two passengers must speak English and be willing to assume responsibility for communicating to the non-English speaking passengers

Please do not arrive intoxicated (drunk, stoned or otherwise).  You will not be allowed to board the boat and our cancellation policy will apply

In the event of an emergency all passengers must comply with our orders in a timely fashion

Always wear your US CG approved personal flotation device

Check with your doctor before participating in strenuous activities

Please declare your level of fitness, any medical conditions and swimming ability to the captain before water-sports participation

Be very careful entering and exiting the boat from docks and piers, no running, no jumping

Water can be very cold, if you feel faint, dizzy or disoriented alert the captain immediately

The boat can not be operated while any person is sitting on the bow, gunwales (sides) or rear swim platform

Do not stand up while the boat is moving

All children 12 and under must wear life vests at all times

Use hand rails to keep your balance

Never jump off a moving boat

No smoking

 

No illegal drugs

No pets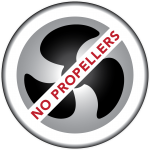 Scroll down for videos!
Lake Tahoe Captain Guided Boat Rides | Incline Village Boat Rentals | Tahoe Keys Boat Rentals | Lake Tahoe Jet Ski Rental | Tahoe City Boat Rentals | South Lake Tahoe Boat Rentals | Lake Tahoe Wake Board Boats | Lake Tahoe Pontoon Boats | Lake Tahoe Cruises | Emerald Bay Tours | Lake Tahoe Boat Rides | Lake Tahoe Wake Sports | Lake Tahoe Fireworks | Lake Tahoe Golf