Best Boat Rental at Tahoe
Client Reviews:
Great day out with David on the water! A big group of mixed age and abilities but everyone had fun even though it happened to be one of the coldest days of the summer! Tahoe Jet Boats has all the right equipment and great attitude for a fun day of water skiing, donuting and paddle boarding. –Charlotte L

…

CAPTAIN DAVE was beyond communicative, informative, and flexible leading up to our rental day this past weekend. All of the toys and boat are in excellent condition and Dave's knowledge of the lake made for a spectacular day on the water.  He managed to tire out a dozen bachelor party attendees in no time. Don't waste your time renting a boat and driving yourself! Tahoe Jet Boats takes all the headache out of the day and will provide you with awesome pictures from your day. –Trevor K

…

Captain Dave was extremely knowledgeable and made our experience everything we'd hoped for. His boat and equipment ( skis, life vests, tubes) were clean and well maintained. We have rented with other companies in the past but will only use him in the future. We have 3 boys who said it was the best day ever. –Jane A

…

Admiral Dave blessed us with an amazing boating excursion filled with paddle boards, wake boards, inner tubes, a tiny ferry, and stunning views of Lake Tahoe. He deftly handled a crew of 13 bachelor party heathens and towed us around the lake until we were tired and water logged. He snapped a lot of pictures of us enjoying the day and even uploaded them to his cloud for our convenience, thanks for the memories Admiral Dave! –Travis B

…

My family (ages 9-50) spent half a day with Captain Dave on his boat.  It was a blast!!  We wake boarded, skied, tubed, snorkeled, swam, & saw the sights.  David was thorough & patient when setting us up for each activity.  We felt very safe.  He also took tons of amazing pictures of all of us throughout our day.  Bring towels, water, snacks, & coat/sweat shirt or extra layer for after you get out of the water.  Would totally recommend this experience.  It was one of our family activity vacation highlights!!! –CT

…

We had a blast with David, he was such a great guide!  He was very laid back, yet organized and knowledgeable.  The whole experience was very relaxing and fun.  Our group had a blast tubing around the lake, and David took a bunch of pictures for us and shared them with us through a private link.  Can't say enough good things, it was probably the best part of our Tahoe trip! –Kaleigh S

…

I would definitely recommend Tahoe Jet boats to anyone wanting spend a day on the lake. He has equipment for all water sports. He helped teach my nieces how to get up on two skis and they both did it! He's a good tour guide as well! He runs a business taking care of his guests and making sure we did what we wanted but we deferred to him more so for his guidance and he did that excellently! Thanks Captain Dave!! –Kam

…

David, Thanks so much for your time. It was absolutely the highlight of our time here. My girls haven't stopped talking about it. They want to come back.  Thanks again. –

Trevor H

…

We had an amazing day on the lake. We had a large group with kids and adults. Everyone had an amazing time. Dave was friendly, knowledgeable and showed us a great time. I highly recommend that anyone considering his services not hesitate. You will not regret it! –Shelby W

…

Good morning Captain Dave – we loved sharing the day with you and enjoyed the boat ride and tubing around beautiful Lake Tahoe – was a perfect birthday for Ray!  Pics really show off the lake well – thank you for all the attention provided to us.  We will definitely see you again soon. And very happy to refer your services to our friends.  Enjoy the summer – again many thanks for a perfect day!  Kindest regards, –Donna H

…

Loved it! Dave was very professional and considerate and made us feel safe and at home in his boat. I really enjoyed his tour of the Lake Tahoe and impressed with his knowledge . The kids enjoyed talking with Dave and he made sure they got to swim in a beautiful location and snorkel as well as tubing. We all had a great day on the Lake with Dave and I highly recommend him!! – Tamara L

…

Captain Dave was very accommodating with picking us up at a close pier and making the day fun for all our beginner water skiers. –Beth H

…

Thanks so much for a really good trip….  And these pics are fantastic! –Ray H

…

Initial planning process with phone consult was very helpful. The watersports instruction was excellent, the kids learned so quickly! The staff were personable and professional. The boats and all the equipment were in great condition. The overall experience was well worth the cost. We'd do it again (and plan to), fantastic day with TahoeJetBoats! –Monica P

…

Fabulous day on Lake Tahoe with David as our captain and guide!!! We had no idea what it would be like to go tubing pulled by a speed boat….it was TERRIFIC.!! David was a competent, enthusiastic, and careful boater and teacher. It was GREAT! We covered the LAKE and all the beautiful spots to see including Emerald Bay, Rubicon Bay, and a wonderful stop for lunch , with a dinghy to take us ashore and back to our boat. LOVED every minute !!! Can't wait to come back again. Many Thanks to David and Tahoe Jet Boats !!! –Sandy C

…

We had a gorgeous sunny day in September and we were three ladies not very familiar with the jet boat experience, but looking to have an amazing experience. Being on this beautiful lake, having David tour us around to the best spots (Emerald and Rubicon Bays) and giving us the opportunity to relax, swim and go tubing while he captured our fun in a million photos was awesome. He is a super nice guy, very helpful and a consummate professional! Thank you, David. We will be back! –Amy C

…

Easily the most fun I've had in Tahoe without snow. We rented a boat with Dave for 4 hours on a Saturday morning and had such a blast! Everything was awesome–the parking lot we had intended to meet at was blocked off, so Dave met us out at a nearby beach and drove us out on a zodiac with no problems. He was friendly, professional, and energetic, and had every piece of water sport equipment you could ever want. We tubed, wake boarded, water skied and laid out in the sun while getting to see some of the prettiest sights on the lake. Dave was an awesome wake board and water ski instructor, and coached a few of us through getting up on our first try! (Going out early was perfect, since the water was flat enough for the beginners to get the hang of) Plus, the biggest bonus for our big group of girls — he took HUNDREDS of awesome photos over the course of our trip and had them uploaded for us to use by the next morning. At first when we reserved I balked at the price, but it really was worth every last dollar. I'd truly recommend this to anyone! –Malaika D

…

"What a wonderful experience!" We had a wonderful time with David as our driver. He has a great personality and was helpful with teaching us how to water ski! We were so surprised and happy to learn that he would be taking pictures from the day and sharing them with us after our boat session. The pictures were incredible, and we were so appreciative. 100% recommend Tahoe Jet Boats with David as the driver to others considering it! He was fantastic! –Laurielle H

…

Captain Dave's boat is beautiful and clean!!  Dave was an amazing tour guide and a very nice guy.  He took us to the areas of Lake Tahoe that we wanted to see and scheduled out time for us to swim and tube and anything we wanted to do.  We had a BLAST!!!  Great 4 hours and worth every penny! –Debi C

…

David is a seasoned pro. He was patient, friendly, and fun. His service was very comprehensive including boat, water sport equipment, wet suits, goggles, life vests, gas and captain. He was flexible with the group allowing us to spend the time however we wanted, and he took a lot of great photos to help us capture the day. –Erika M

…

"AMAZING !!!" Booked 5 months ahead! I spent several days emailing back and forth with Dave about our family reunion trip. I was searching for THAT event. I really wanted a great memory producing experience that every family member, age 6-59yrs old would remember about our Tahoe trip. Here's what felt right: Dave was very responsive to my questions and concerns. I was comforted by knowing we would have a professional at the wheel. I knew that safety was a priority. I knew it would be fun for every age. And Dave delivered everything I was hoping for. We had perfect weather, loads of fun and everyone had a big smile :). Dave took amazing photos and videos that we all had a link to the same night. I highly recommend this to anyone who wants a memorable experience and a ton of fun on a lake that is too beautiful for words. –McPherb

…

David was great
Patient with first time water skiers and very safety conscious
His boat was beautiful.
Made for a memorable day –Freddie W

…

"Great time on the Lake with David and company" I had the task of planning a trip for a few guys at Lake Tahoe. Having never been, I wasn't sure which boating company I should go with. Let me say, David and Tahoe Jet boats did a fantastic job. He was extremely helpful and accommodating. It was also nice to have someone captain the boat for us and show us the beautiful spots around the lake. The boat was great and we had a blast tubing and water skiing. I'm not sure why anyone would book anywhere else with David's reasonable rates. I plan on coming back to Tahoe one day and I will forsure use David's services again. –Behram S

…

"Originally we thought we wanted a Tahoe rental boat we'd drive ourselves, but after comparing rental/charter prices in north and south Lake Tahoe, we agreed the all inclusive Tahoe Jet Boat was the safest boat for our kids to do watersports and the best value.

Tahoe Jet Boats responded promptly to my online inquiry calling me back in minutes answering all my questions so we made a reservation to have the boat meet us at our rental home dock in Rubicon Bay. The boat arrived early and it was impressive, much bigger than I had anticipated (google: yamaha 24 foot boats) and spotless. After a quick safety briefing our party, three adults and three kids, boarded and immediately realized it's a really fast and comfortable boat!

Captain Dave was so patient with the kids, he gave them detailed instruction on how to ski and wake board (they'd never done it before) and he was a really positive coach when they had repeated difficulty getting up. Finally, after several attempts, everybody succeeded and the on-board Gopro captured the best moments for the kids to post to their Facebook walls.

After watching the kids initial struggle with boarding and skiing, the adults opted for the 4 person wake tube. Captain Dave towed us slowly into the middle of the lake with big lazy turns getting the tube to skip over the wake like a stone and then we circled back to Rubicon Point, past the DL Bliss wilderness which was a perfect way to experience the beauty of Tahoe without the crowds.

The entire Tahoe Jet Boats experience was fantastic, from the booking conversation to the amazing pictures and GoPro video of our day of Lake Tahoe action.

Highly recommend them!!" – Cynthia S

…

If you want to maximize your time on the water, look no further than Tahoe Jet Boats.

We were a group of friends visiting Tahoe for the Fourth of July weekend, and while many of us grew up boating on the east coast, we did the math and found that Captain David's offering was particularly compelling once you factored in the hassle of picking up a boat that would let you tow skiiers, picking up your group, getting some runs in, and gassing it back up at a fair price before returning to the dock.

David is a consummate professional (fantastic planning & group coordinator) and a skilled boater. The 24-ft Yamaha is in great condition and is a comfortable way to spend a day on the water. – AFiii

…

Our kids went out with Captain Dave and had a great time with him. He was very accommodating and went out of his way to show everyone a good time.  Well worth the time and money spent. Thanks Captain Dave. –Paul F

…

We had an incredible day on Lake Tahoe! The boat had all of the equipment we needed – wakeboard, skis, rope, tube, etc. Dave was a great driver, guide, and coach for the water sports. He also knew all of the good spots on the Lake to find calmer water for wakeboarding and skiing. He also was very prompt and was there right on time at the meeting spot. Highly recommend! – Meg R

…

"Tahoe Jet Boats and Captain Dave made the end of our trip just memorable! We had an absolutely beautiful day. He convinced us to go in the morning which was a blessing. Had the lake to ourselves for a while and it was definitely more calm than later in the day. Picked out the most beautiful beach to dock from and went to the west shore of Tahoe which definitely has the prettiest beaches and water. Even trekked out and found 2 bald eagles sitting in a nest! Had binoculars for us to take a look. Had 2 teenagers with us and Dave was very patient in having them attempt to wakeboard. Ended up just tubing with the kids and it was awesome! I think my daughter went 1 hour straight on the tube by herself!

Dave was very accommodating and did just as much and as little as we wanted. He even jumped in the freezing cold water with us to take pictures! Was an easy process to book and would definitely book with Tahoe Jet Boats again and will recommend to anyone coming out to Lake Tahoe." – Laura F

…

"This is the best way to do Tahoe!  We love the boat, love the captain, love the fact that he is so chill and accommodating, and love that he handles photography and videography too!"  – Matthew S

…

What a day!!! We had 4 hours booked, gave us an extra 20 minutes to accommodate 2 girls on the beach seeing us have so much fun that we invited them to come with us for a quick run on the water.

Cleanliness: Absolutely spotless boat which is amazing considering how many people must be using it…
Safety: access to vests, he doesn't drive too fast, very concerned about the well being of all on board!
Professionalism: Dave is a gentlemen, accommodating, fun and an all around great guy
Value: Awesome value, felt we got every pennies worth out of the trip
Fun Value: ***** one of the best boating experiences I have had (thats 5 stars)

All in all, I would completely recommend Dave if you are looking for a professional, safe, fun and down to earth good time…

Thanks Dave, I will definitely see you next time I am up in Tahoe…

Best,
Mark Harrison

…

"Can't say enough about how great Captain Dave is!  We have gone on his boat twice this summer and can't say enough great things.  After losing a friend three years ago in a boat propeller accident in Tahoe we were very nervous about any kind of boating at all.  But since Captain Dave's boat is a jet boat (no propeller) we feel so much safer.  We own a house in south Tahoe and Dave meets us where it is convenient for us.  Dave is a fun guy, great with kids, knows a lot about Tahoe, etc!    We had a great time tubing, wake boarding and water skiing.  Then he emails you a whole bunch of pictures of your fun experience.  We can't say enough!!!!!" – Tamara M

…

"Great experience! The boat and equipment were in perfect shape. David was very prompt, professional and knowledgeable about the lake. Will definitely set up another trip when back in Tahoe!" – Matthew B

…

"What a blast! When I learned that David has a travel planning biz as well, I wasn't surprised. He helped me choose the location and we really enjoyed the beach we ended up at. The day started a bit uncertainly, as David had a mishap with a rope, but after working in the cold water for almost an hour, he fixed the problem and off we went. We waterskied, boarded and tubed and it all was a lot of fun. He's a good and safe driver and very personable. No regrets, except that it didn't last longer." – Joe H

…

"We hired Tahoe Jetboats on our last day in Tahoe and we absolutely loved the experience. Captain Dave was fantastic with all of us. We had 2 15yr olds and 1 ten yr old plus my wife and myself and Captain Dave could not have shown us a better time. The process to contract with Dave was easy, he explained the entire process and made it a hugely enjoyable time. He was focused on safety and fun and we had a great time. He just sent me a link to 96 photos from a camera he supplied! We will book with him again next year it was a superb outing."  – Greg L

…

"Tahoe Jetboats is awesome! The boat was comfortable and super spatious. We went tubing and water skiing. The tubing was so fun with enough room to fit 4 people comfortably. Captain Dave is the beez neeez!!! 🙂 I would definitely recommend Tahoe Jetboats for a fun filled day out on the water! 🙂 :)" – Kathryn G

…

"What a great way to enjoy Lake Tahoe.  You don't to have worry about anything once aboard the boat.  Let captain Dave show you the best parts of Lake Tahoe.  We had four 9 year old boys on the tube the whole time.  Will do this for sure again!!" – Steve M

…

"Awesome day on lake Tahoe! Really great to go with a captain who knows the best locations on the lake and is so nice!" – Jaclyn A

…

"Captain Dave is awesome. He was great about taking pictures and videos and we had an amazing morning." – D.G.

…

"We had such a wonderful day with Captain David. I highly recommend this adventure. The teenagers could not get enough of the tubing." – Jennifer H

…

"I wasn't sure what to expect when we hired Captain Dave for four hours on a Saturday morning….and i was super thrilled with what we got! Dave was very friendly and accommodating. The boat was clean and comfortable and had lots of fun toys like wake boards and water skis. The best part for me though, was the four person tube. Highly recommend Tahoe Jet Boats!!!" – Mallika D


…

"Dave was quick to respond, on time to meet us, and super friendly throughout the ride. He had a ton of fun equipment and even extra wet suits. He drove us all around the lake switching from water skiing to wake boarding to 4-person tubing which was amazing." – Rebekah B

…

"Couldn't have asked for a more fun-filled morning on the lake or a better experience with Tahoe Jet Boats.  Captain Dave was the perfect combination of professional and casual and showed our family a wonderful time.  Our 13 year old twins had a blast tubing and wake boarding and Dave couldn't have been a more accommodating, responsive or friendly host and tour guide.  We'd book with Tahoe Jet Boats again in a heartbeat!" – Mikki S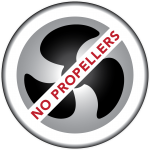 Scroll down for videos! 
Lake Tahoe Captain Guided Boat Rides | Things To Do in Lake Tahoe | Incline Village Boat Rentals | Tahoe Keys Boat Rentals | Lake Tahoe Jet Ski Rental | Tahoe City Boat Rentals | South Lake Tahoe Boat Rentals | Lake Tahoe Wake Board Boats | Lake Tahoe Charter Boats | Lake Tahoe Cruises | Emerald Bay Tours | Lake Tahoe Boat Rides | Lake Tahoe Wake Sports | Lake Tahoe Fireworks on the Water | Lake Tahoe Golf | Lake Tahoe Tours | Lake Tahoe Weddings | Lake Tahoe Resorts | Lake Tahoe Vacation Packages | Corporate Retreats | Lodging | Reunions | On-site Summer Activities | Tahoe Activities | Around Tahoe | Travel Agents | Tree Top Adventure | Family Fun Water Sports