When and where are the best boating conditions on Lake Tahoe?

Current Lake Tahoe Conditions  (6225 feet above sea level)
Mornings are calmer and warmer!
Mornings are consistently rated the best rated experience by clients who have experienced an entire day on water with us. If afternoon is your choice, boat with TahoeJetBoats on the west/southwest shore and you will enjoy a mountain created wind and wave shadow that enables us to enjoy a safe enjoyable experience.
Afternoons on the west shore are amazing!!
Tahoe locals will tell you, "the west shore is the best shore." The unrivaled natural beauty of Sugar Pine State Park boaters beach, DL Bliss State Park boaters beach and Emerald Cove are the best experiences of the entire lake.  In addition, all of these areas are sheltered from the Washoe Zephyr by tall pine trees and mountains allowing calm water conditions when the rest of the lake is rough.
The Washoe Zephyr (daily wind) blows from southwest to northeast many days from 2-8PM. The wind speed reaches 10-15mph gusting to 20+ many afternoons creating  2-3+ foot waves from mid lake to the north (Tahoe City, Carnelian Bay, Crystal Bay, Incline Village) and east shore (South Lake Tahoe and the Nevada side, Zephyr Cove). Prudent Tahoe boaters with vessels under 35 feet head for the sheltered west shore during these hours. Boating in high wind/wave conditions makes waterskiing and wakeboarding very difficult and the ride rough, wet and cold. In the worst case scenario the north/east shore wind/waves create dangerous small boating due to wave swamping resulting in disabled electrical/engines and increased potential for sinking and drowning.

Experienced Tahoe boaters, with vessels under 35 feet, head for the sheltered west/southwest shore after 1pm, enjoying Emerald Bay, Sugar Pine and DL Bliss State Park beaches and avoiding the rough afternoon water conditions in Tahoe City, Carnelian Bay, Crystal Bay, Incline Village, South Lake Tahoe and Zephyr Cove.
 Advice that confirms our suggestion from the National Weather Service
URGENT – WEATHER MESSAGE
National Weather Service Reno NV
152 PM PDT Mon Jul 17 20xx
CAZ072-073-NVZ002-180300-
/O.CON.KREV.LW.Y.0042.000000T0000Z-170718T0300Z/
Greater Lake Tahoe Area-Mono County-
Including the cities of South Lake Tahoe, Bridgeport, Stateline,
and Incline Village
152 PM PDT Mon Jul 17 20xx
…LAKE WIND ADVISORY REMAINS IN EFFECT UNTIL 8 PM PDT THIS
EVENING…
* Where: All area lakes in the Eastern Sierra. This includes
Tahoe, Bridgeport, and Crowley.
* Winds: West to southwest 10 to 20 mph with gusts 30 to 35 mph.
* Wave Heights on Tahoe: 2 to 3 feet, especially on east and
northeast sections of the lakes.
* Small boats, kayaks and paddle boards will be prone to
capsizing and should remain off lake waters until conditions
improve. Be prepared for a sudden increase in wind mid to
late morning Monday.
PRECAUTIONARY/PREPAREDNESS ACTIONS…
Check lake conditions before heading out and be prepared for a
sudden increase in winds and wave heights. Consider postponing
boating activities on the lake until a day with less wind.
☛  
Open to some helpful advice prior to making your decision?
Check out these brief but important tips: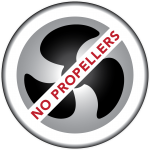 Scroll down for videos!
Lake Tahoe's all inclusive, concierge captained, luxury speed boat rental for tours, waketubing, wakeboarding, wakesurfing, waterskiing and sightseeing.
Lake Tahoe Captain Guided Boat Rides | Incline Village Boat Rentals | Tahoe Keys Boat Rentals | Lake Tahoe Jet Ski Rental | Tahoe City Boat Rentals | South Lake Tahoe Boat Rentals | Lake Tahoe Wake Board Boats | Lake Tahoe Pontoon Boats | Lake Tahoe Cruises | Emerald Bay Tours | Lake Tahoe Boat Rides | Lake Tahoe Wake Sports | Lake Tahoe Fireworks | Lake Tahoe Golf