Best Location for Tahoe Boat Rentals
Find the Best Lake Tahoe Boat Rental Experience:
After comparing rental boat reviews and prices online, Tahoe visitors typically choose a boat rental company that's convenient to where they are staying.  What they can't easily know when making their boat rental decision is that depending on location, on the same day and time, the boating experience can be 'predictably and consistently' serene or uncomfortably rough.
Location, Location, Location:
Lake Tahoe is one of the largest, deepest and highest elevation lakes in the world.  The wind at 6200 feet above sea level is a primary driver of calm or rough water conditions. Water conditions can profoundly impact your boat rental level of enjoyment.  Rough water is bad, calm water is good.
On a body of water as large as Lake Tahoe, starting and ending your boat rental at a place that's 'consistently and predictably' known for high wind and waves means you'll spend a large percentage of your rental time fighting Mother Nature.  Never fight with Mother Nature.
A shallow underwater shelf exists at Tahoe City, Incline Village, and across South Lake Tahoe.  Each of these shelves are zones of wind generated rough water. See video below for a 3D understanding of Lake Tahoe's underwater geography.
Boat Rental Locations to

Avoid

 (Unless You Want to Fight with Mother Nature):
The summer version of this Tahoe wind phenomenon creates slightly smaller waves. Less than optimal for enjoyable boating!
By the time the 'Tahoe/Washoe Zephyr' (daily wind from southwest & west to northeast & east, left to right as you look at the map) reaches the following rough zone locations, boating conditions will have become less than optimal.  For a map of Lake Tahoe, go to the top of this page and click, 'locate us on map.'  Just say no to less than optimal Tahoe rental boat locations.
Tahoe City

Tahoe Vista

Carnelian Bay

Kings Beach

Incline Village

East Shore (Nevada)

Cave Rock

Zephyr Cove to Tahoe Keys (all the way across South Lake Tahoe)
A 'Predictably and Consistently' More Enjoyable Lake Tahoe Boat Rental Experience:
Enjoy your boat rental in the Lake Tahoe wind shadow. The west shore calm zone delivers a 'predictably and consistently' better boat rental experience with a bonus, it's the most beautiful Lake Tahoe scenery from the water!
Use Your Boat Rental Time Wisely:
Going to or returning from the west shore from rough zone boat rental locations fighting Mother Nature the whole way is a waste of your limited boat rental time. Maximize your rental boat enjoyment, escape the crowds and enjoy the best of  Lake Tahoe.
☛  
Open to some helpful advice prior to making your decision?
Check out these brief but important tips: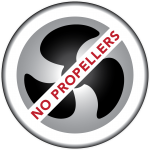 Scroll down for videos!
Lake Tahoe's all inclusive, concierge captained, luxury speed boat rental for tours, waketubing, wakeboarding, waterskiing and sightseeing.
Lake Tahoe Captain Guided Boat Rides | Incline Village Boat Rentals | Tahoe Keys Boat Rentals | Lake Tahoe Jet Ski Rental | Tahoe City Boat Rentals | South Lake Tahoe Boat Rentals | Lake Tahoe Wake Board Boats | Lake Tahoe Pontoon Boats | Lake Tahoe Cruises | Emerald Bay Tours | Lake Tahoe Boat Rides | Lake Tahoe Wake Sports | Lake Tahoe Fireworks | Lake Tahoe Golf