Best Rental Boat Deals on Lake Tahoe

The Best Rental Boat Deal on Lake Tahoe is the all inclusive TahoeJetBoats experience. Begin and end your boat rental on a pristine wind sheltered Lake Tahoe beach that's perfect for large groups, families, and beach parties! Paddleboard, snorkel or just relax in the shade of a beach side pine tree with a beer and a BBQ.  Plan to have your Best Tahoe Day enjoying the best all inclusive boat rental deal with Tahoe Jet Boats!
Apples to apples, TahoeJetBoats is the best quality rental boat value on Lake Tahoe.
Join us this summer!
"If you want an absolutely terrific, completely enjoyable, memorable, stress-free day (or half day) on Lake Tahoe, then Tahoe Jet Boats is the best way to go.  We researched all the boat rental shops and prices on Yelp, but we think TJB offers the most exceptional value.  TJB provides: An expert captain who knows all the sweet spots you might never find yourself; free use of water toys including water skis, a 3-person towable tube, wakeboard, floaty noodles, wetsuits, life vests, goggles, fins, snorkels; a fast-as-lightening jet boat with both sunny and shaded seating areas; photographs and video of your trip…the list goes on and on.  The skipper, Dave, is also the owner, and he went out of his way to ensure we had a good time…and we sure did.  Dave picked us up on the west side of the lake, about a 30-minute drive north of South Lake Tahoe, so there was no pick-up fee.  We booked a half-day in the morning then enjoyed the rest of a day on the gorgeous West Shore.  Thanks, Dave, for helping to make our vacation so much fun!" – John H
☛  
Open to some helpful advice prior to making your decision?
Check out these brief but important tips: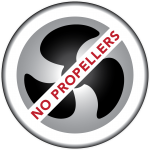 Scroll down for videos!
Lake Tahoe's all inclusive, concierge captained, luxury speed boat rental for tours, waketubing, wakeboarding, wakesurfing, waterskiing and sightseeing.
Lake Tahoe Captain Guided Boat Rides | Incline Village Boat Rentals | Tahoe Keys Boat Rentals | Lake Tahoe Jet Ski Rental | Tahoe City Boat Rentals | South Lake Tahoe Boat Rentals | Lake Tahoe Wake Board Boats | Lake Tahoe Pontoon Boats | Lake Tahoe Cruises | Emerald Bay Tours | Lake Tahoe Boat Rides | Lake Tahoe Wake Sports | Lake Tahoe Fireworks | Lake Tahoe Golf