Best Days to Rent a Boat on Lake Tahoe
We're on the water everyday from May through October and see the dramatic differences in the boat traffic.  Most visitors to Lake Tahoe arrive and leave on Sunday and many save their boating experience for the Friday or Saturday before they depart.
The best days to rent a boat and enjoy sightseeing and water activities like wakeboarding, waterskiing and waketubing on Lake Tahoe are:
Monday
Tuesday
Wednesday
Thursday
Sunday
Less than optimal days to rent a boat on Lake Tahoe:
Please do not misunderstand, any day of the week on Lake Tahoe is amazing!  However, for an optimal Tahoe boating experience nothing can beat being one of the only boats on the lake for miles.  Lake Tahoe is so much more serene without the hordes of rampaging jet skis and 'freeways' of powerboats heading to and from Emerald Bay and the other beautiful 'must see' sights.
Savvy Lake Tahoe boating enthusiasts schedule their TahoeJetBoats  (half, full or multi day) luxury boat rental two weeks or more in advance to secure the day and time they prefer, avoiding last minute 'sold out' disappointment.
☛  
Open to some helpful advice prior to making your decision?
Check out these brief but important tips: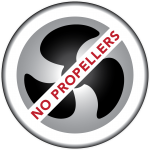 Scroll down for videos!
Lake Tahoe's all inclusive, concierge captained, luxury speed boat rental for tours, waketubing, wakeboarding, waterskiing and sightseeing.
Lake Tahoe Captain Guided Boat Rides | Things To Do in Lake Tahoe | Incline Village Boat Rentals | Tahoe Keys Boat Rentals | Lake Tahoe Jet Ski Rental | Tahoe City Boat Rentals | South Lake Tahoe Boat Rentals | Lake Tahoe Wake Board Boats | Lake Tahoe Pontoon Boats | Lake Tahoe Cruises | Emerald Bay Tours | Lake Tahoe Boat Rides | Lake Tahoe Wake Sports | Lake Tahoe Fireworks on the Water | Lake Tahoe Golf | Lake Tahoe Tours | Lake Tahoe Weddings | Lake Tahoe Resorts | Lake Tahoe Vacation Packages | Corporate Retreats | Lodging | Reunions | On-site Summer Activities | Tahoe Activities | Around Tahoe | Travel Agents | Tree Top Adventure | Family Fun Water Sports