Tahoe Bachelorette Boat & Beach Party
Bachelorette Partay!
The Best Rental Boat Deal on Lake Tahoe is the all inclusive TahoeJetBoats experience.  Begin and end your Tahoe Bachelorette Boat Party on a pristine wind sheltered Lake Tahoe beach that's perfect for large groups, families, and beach parties! Paddleboard, snorkel or just relax in the shade of a beach side pine tree with a beer and a BBQ.  Plan to have your Best Tahoe Day enjoying the best all inclusive boat rental deal with Tahoe Jet Boats!
TIP: If your group is larger than 10 participants plan for a full day so we have plenty of time. Learn more about US Coast Guard big group regulations on Lake Tahoe. 
Apples to apples, TahoeJetBoats is the best quality rental boat value on Lake Tahoe.
Join us this summer!
☛  
Open to some helpful advice prior to making your decision?
Check out these brief but important tips: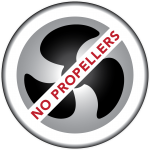 Scroll down for videos!
Lake Tahoe's all inclusive, concierge captained, luxury speed boat rental for tours, waketubing, wakeboarding, wakesurfing, waterskiing and sightseeing.
Lake Tahoe Captain Guided Boat Rides | Incline Village Boat Rentals | Tahoe Keys Boat Rentals | Lake Tahoe Jet Ski Rental | Tahoe City Boat Rentals | South Lake Tahoe Boat Rentals | Lake Tahoe Wake Board Boats | Lake Tahoe Pontoon Boats | Lake Tahoe Cruises | Emerald Bay Tours | Lake Tahoe Boat Rides | Lake Tahoe Wake Sports | Lake Tahoe Fireworks | Lake Tahoe Golf