Down to Earth Friendly, Concierge Class Service & Safety:
Let's face it, not all service providers go the extra nautical mile for you. We've personally experienced less than optimal client care when taking our own vacations, and profoundly understand how disappointing that can be.  We endeavor to exceed your expectations from the moment you click Schedule Me on TahoeJetBoats.com, to sharing our digi photos and action water sports HD video of you smiling from Lake Tahoe.
Our goal is for you to experience the best time you have ever had on any vacation.  Our mission is to deliver, "Your Best Tahoe Day!"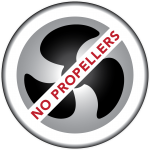 Scroll down for videos!
Lake Tahoe's all inclusive, concierge captained, luxury speed boat rental for tours, waketubing, wakeboarding, waterskiing and sightseeing.
Lake Tahoe Captain Guided Boat Rides | Things To Do in Lake Tahoe | Incline Village Boat Rentals | Tahoe Keys Boat Rentals | Lake Tahoe Jet Ski Rental | Tahoe City Boat Rentals | South Lake Tahoe Boat Rentals | Lake Tahoe Wake Board Boats | Lake Tahoe Pontoon Boats | Lake Tahoe Cruises | Emerald Bay Tours | Lake Tahoe Boat Rides | Lake Tahoe Wake Sports | Lake Tahoe Fireworks on the Water | Lake Tahoe Golf | Lake Tahoe Tours | Lake Tahoe Weddings | Lake Tahoe Resorts | Lake Tahoe Vacation Packages | Corporate Retreats | Lodging | Reunions | On-site Summer Activities | Tahoe Activities | Around Tahoe | Travel Agents | Tree Top Adventure | Family Fun Water Sports