Whether it's for the included expert water skiing and wakeboarding or wakesurfing instruction, use of our top shelf watersports gear, help putting on the board or skis, a hand in and out of the water, on and off the boat, wildlife sightings, pro photos and action video  or just the lore of Lake Tahoe.
If you enjoy our concierge class service a generous tip is appreciated.  At your discretion, tips are customarily 15%.       
☛  
Open to some helpful advice prior to making your decision?
Check out these brief but important tips: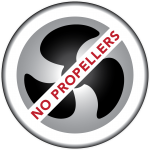 Scroll down for videos!
Lake Tahoe's all inclusive, concierge captained, luxury speed boat rental for tours, waketubing, wakeboarding, waterskiing and sightseeing.
Lake Tahoe Captain Guided Boat Rides | Incline Village Boat Rentals | Tahoe Keys Boat Rentals | Lake Tahoe Jet Ski Rental | Tahoe City Boat Rentals | South Lake Tahoe Boat Rentals | Lake Tahoe Wake Board Boats | Lake Tahoe Pontoon Boats | Lake Tahoe Cruises | Emerald Bay Tours | Lake Tahoe Boat Rides | Lake Tahoe Wake Sports | Lake Tahoe Fireworks | Lake Tahoe Golf