Best Burning Man After Party?
What could be better, after days in the desert, than wakesurfing, wakeboarding, waterskiing, waketubing, snorkeling or just chilling on our luxury floaty noodles in Lake Tahoe!
We've been to Burning Man and we know exactly how to host the "Best Burning Man After Party!"
September is the warmest water, warmest air and least crowded time to experience Lake Tahoe from a luxury Jet Boat, what are you waiting for, reserve today!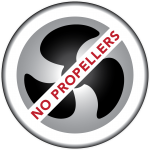 Scroll down for videos!
Lake Tahoe's all inclusive, concierge captained, luxury speed boat rental for tours, waketubing, wakeboarding, waterskiing and sightseeing.
Read More