Full Day: 9-4, Mix & match wakesports including instruction, snorkeling and sightseeing with a concierge captain
Half Day Morning: 9-1, Mix & match wakesports including instruction, snorkeling and sightseeing with a concierge captain
Half Day Afternoon: 1:30-5:30, Mix & match wakesports including instruction, snorkeling and sightseeing with a concierge captain
Third and Fourth of July Fireworks: 8p – 11p from the water with a concierge captain
☛  
Open to some helpful advice prior to making your decision?
Check out these brief but important tips:
Notes:
* 4 hour minimum
 1 hour extensions may be available after 4 hour minimum is met
TahoeJetBoats has no hidden, damage, fuel, instruction or sports equipment charges
Comfy Beach Chairs, Stand Up Paddle Boards including Paddle and Life Vest are also available to rent
Benefits: 
Professional Captain with 'time saving knowledge' of Lake Tahoe's wind & wave sheltered coves and gorgeous beaches
We navigate, monitor the weather & drive. No DUI for you!
Our Luxury Boats Are No Propeller Technology = Safer
Flexible & Friendly Captains: "You drive the itinerary, the itinerary doesn't drive you!'
Relax: No Hidden Fees. No Damage Fees. No Expensive Surprises
Everything is Included: 
360 HP twin engine 24 foot "No Propeller" luxury late model Yamaha with a huge custom Bimini (sun shade)
Pro Photos & Action Video of your watersports bloopers.
Premium sound system  
Sports Equipment. 3 person 'sit up' wake tube, adult & children's water skis, wakesurfer, wakeboard, floaty noodles, wetsuits, gloves, goggles and vests
Bring your own food & drinks or we can stop at a dockside bar & grill 
Mix & Match All Inclusive Activities: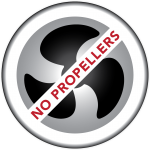 Scroll down for videos!
Lake Tahoe's all inclusive, concierge captained, luxury speed boat rental for tours, waketubing, wakeboarding, wakesurfing, waterskiing and sightseeing.
Lake Tahoe Captain Guided Boat Rides | Things To Do in Lake Tahoe | Incline Village Boat Rentals | Tahoe Keys Boat Rentals | Lake Tahoe Jet Ski Rental | Tahoe City Boat Rentals | South Lake Tahoe Boat Rentals | Lake Tahoe Wake Board Boats | Lake Tahoe Pontoon Boats | Lake Tahoe Cruises | Emerald Bay Tours | Lake Tahoe Boat Rides | Lake Tahoe Wake Sports | Lake Tahoe Fireworks on the Water | Lake Tahoe Golf | Lake Tahoe Tours | Lake Tahoe Weddings | Lake Tahoe Resorts | Lake Tahoe Vacation Packages | Corporate Retreats | Lodging | Reunions | On-site Summer Activities | Tahoe Activities | Around Tahoe | Travel Agents | Tree Top Adventure | Family Fun Water Sports