Imagine your perfect day of family and friend fun and excitement at one of the most beautiful, secluded, sheltered sandy beaches on Lake Tahoe.
Bachelor & Bachelorette Parties
Wedding Parties
Family Reunions & Retreats
School Reunions
Military Reunions
Special Arrangements: Beach Party BBQ
Have us cater lunch or stage a beach BBQ in the shade of the tall pines while you watch each other wake boarding, surfing, waterskiing and wake tubing in full view, just 100 yards away.
Extra charge applies
Offered as an option to full day rentals only
Must be booked a minimum of 7 days in advance
TIP: Reserve early, so we have time to craft the perfect beach/boat/barbecue experience and party theme based on your requirements.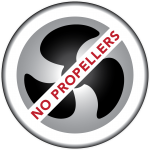 Scroll down for videos!
Lake Tahoe Captain Guided Boat Rides | Incline Village Boat Rentals | Tahoe Keys Boat Rentals | Lake Tahoe Jet Ski Rental | Tahoe City Boat Rentals | South Lake Tahoe Boat Rentals | Lake Tahoe Wake Board Boats | Lake Tahoe Pontoon Boats | Lake Tahoe Cruises | Emerald Bay Tours | Lake Tahoe Boat Rides | Lake Tahoe Wake Sports | Lake Tahoe Fireworks | Lake Tahoe Golf