Start and end your Tahoe Rental Boat Experience on a beautiful beach (not an ugly marina).  Stay and soak in the afternoon sun, take a swim with friends and family; enjoy nature most pristine!
Perfect for large groups
Escape the crowds, enjoy the Lake Tahoe few visitors will experience
Pristine wilderness beaches with no or difficult access from land
Boulder strewn secret coves
Boat only wilderness camping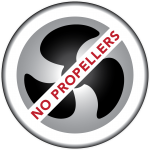 Scroll down for videos!
Lake Tahoe Captain Guided Boat Rides | Things To Do in Lake Tahoe | Incline Village Boat Rentals | Tahoe Keys Boat Rentals | Lake Tahoe Jet Ski Rental | Tahoe City Boat Rentals | South Lake Tahoe Boat Rentals | Lake Tahoe Wake Board Boats | Lake Tahoe Pontoon Boats | Lake Tahoe Cruises | Emerald Bay Tours | Lake Tahoe Boat Rides | Lake Tahoe Wake Sports | Lake Tahoe Fireworks on the Water | Lake Tahoe Golf | Lake Tahoe Tours | Lake Tahoe Weddings | Lake Tahoe Resorts | Lake Tahoe Vacation Packages | Corporate Retreats | Lodging | Reunions | On-Site Summer Activities | Tahoe Activities | Around Tahoe | Travel Agents | Tree Top Adventure | Family Fun Water Sports